Thank you Cody Canada and the Departed for recording "A Little Rain Will Do" on your cd "This Is Indian Land".
Thank You Jason Boland and the Stragglers for recording "Farmer's Luck" on your cd "Rancho Alto".
Thanks also to these artists for recording Greg's songs:
Jimmy LaFave, The Red Dirt Rangers, Tom Skinner, Monica Taylor, Bob Childers, and Randy Pease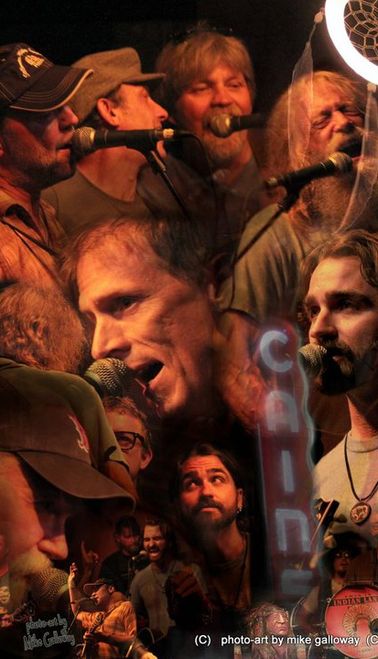 Mosaic by Mike Galloway of all the songwriters at
Cody Canada and The Departed's "This Is Indian Land" cd release
party at the Cain's Ballroom in Tulsa Oklahoma.